Open source software projects provide writers (and software engineers) opportunities to develop their skills, make meaningful contributions, and produce authentic work samples. These projects are almost always looking for help, including documentation and testing. But how do you get noticed when the primary communication channel is a mailing list and no one knows who you are? See how Gale Naylor leveraged her open-source experience to change careers and become a full-time technical writer at Facebook.
Don't forget to buy tickets.
---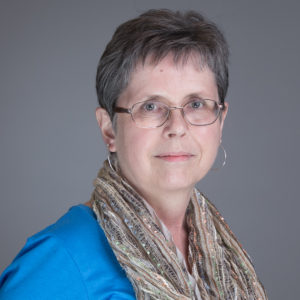 About the speaker:
Gale Naylor was an aerospace engineer for 15 years, then taught herself Visual Basic and became a programmer/analyst. She started at Facebook in October 2016 as a contract Technical Writer and converted to a full-time employee in March of 2017. She holds a master's degree in Education and also designs outdoor living spaces. She's currently President of STC's East Bay Chapter.
---
Event info
Time: Wednesday, May 9, 2018 6 p.m.
Location: Highlands Country Club 110 Hiller Drive, Oakland, CA 94618
Program:
6:00 to 7:00 pm: Networking, conversation & dinner
7:00 to 7:15 pm: Announcements
7:15 to 8:30 pm: Presentation
8:30 to 9:00 pm: Conversation, follow up on job announcements
9:00 to 9:15 pm: Clear the room; move conversations to the sidewalk
---
Important notes:
Ride sharing. Do you need a ride to the meeting? Contact rides@stc-berkeley.org and we will try to match you with someone who is driving or help to arrange a ride from Rockridge BART.
Members of other chapters welcomed. If you belong to another STC chapter, you can attend our meetings for the regular price.
IABC members welcome. All members of the San Francisco Chapter of the IABC are welcome to register for Berkeley STC General Meetings at the member price.
Non-members can attend. You don't have to be a member to attend our meetings. See the link above for tickets.
Tell us if you're hiring or job-hunting. Attendees are encouraged to announce open positions or to announce that they are searching for work. Feel free to bring job listings, resumes, or business cards for distribution.