Speaker: Joseph Devney, M.A

Description
Psycholinguistics is the study of how the human brain interprets and produces language—both spoken and written. This presentation focuses specifically on how readers interpret written language in the context of transmitting technical information. Are there aspects of how the brain works that might affect how technical writers should do their jobs? Is the conventional wisdom in the field of technical writing supported by research?
The talk will include some real-life examples.
The primary audience for this talk is technical writers. But it also might be of interest to writers in other genres, and to linguists who would like to see an example of how their field of expertise can have a practical application outside of academia.
About the Speaker
Joseph Devney has been a technical writer for almost 25 years. He has worked in a variety of industries. He has given several presentations to STC chapters in California and Arizona, and taught document design at the college level.
Joe also has a master's degree in linguistics, and has delivered talks to academic conferences in the U.S., Europe, and Asia. He tries to bring linguistic knowledge and expertise into the field of technical communication. Tonight's talk is part of that effort.
And he has long been active in STC, including serving as both president and vice-president of the Berkeley chapter. He has written articles for Intercom, the STC member magazine, and delivered a webinar sponsored by STC. He is an STC Fellow.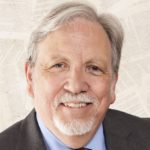 Don't forget to buy tickets.
---
Event info
Time: Wednesday, February 12, 2020 6 p.m.
Location: Highlands Country Club 110 Hiller Drive, Oakland, CA 94618
Program:
6:00 to 7:00 pm: Networking, conversation & dinner
7:00 to 7:15 pm: Announcements
7:15 to 8:30 pm: Presentation
8:30 to 9:00 pm: Conversation, follow up on job announcements
9:00 to 9:15 pm: Clear the room; move conversations to the sidewalk
---
Important notes:
Ride sharing. Do you need a ride to the meeting? Contact rides@stc-berkeley.org and we will try to match you with someone who is driving or help to arrange a ride from Rockridge BART.
Members of other chapters welcomed. If you belong to another STC chapter, you can attend our meetings for the regular price.
IABC members welcome. All members of the San Francisco Chapter of the IABC are welcome to register for Berkeley STC General Meetings at the member price.
Non-members can attend. You don't have to be a member to attend our meetings. See the link above for tickets.
Tell us if you're hiring or job-hunting. Attendees are encouraged to announce open positions or to announce that they are searching for work. Feel free to bring job listings, resumes, or business cards for distribution.