Many technical writers and content developers are curious about converting from salaried roles to contracting or freelancing. The freelance market promises flexible work schedules, the ability to work from anywhere, and the ability to cherrypick exciting projects. But most writers are nervous about taking the plunge. How is freelancing different from full-time employment? What are common pitfalls to watch for, and how can you prepare yourself for a new career path as a freelance writer? How do you know if you have what it takes to make the transition­–and be happy doing it?
In this talk, Caitlin presents a writing contractor's personality test: We'll talk about 10 key ideas to help you decide whether contracting is right for you, from selling your work to insurance coverage. Along the way, we'll discuss a few concrete tips to help you make the transition as seamless as possible.
Don't forget to buy tickets.
---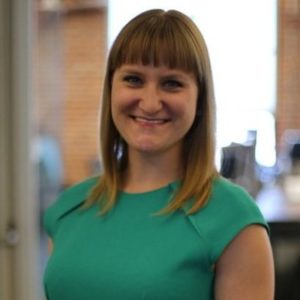 About the speaker
Caitlin Cronkhite is a native farm girl from rural Indiana, a technical writing consultant, and the founder of Good Words LLC. She left her country roots to pursue a BS degree in Technical Writing and Communication from Carnegie Mellon University. Caitlin moved to the San Francisco Bay Area to build her career as a technical writer and content strategist for enterprise technology companies. She specializes in developing technical content for cloud, aerospace, and IoT technologies, but she never shies away from a complex technical challenge.
---
Event info
Time: Wednesday, April 11, 2018 6 p.m.
Location: Highlands Country Club 110 Hiller Drive, Oakland, CA 94618
Program:
6:00 to 7:00 pm: Networking, conversation & dinner
7:00 to 7:15 pm: Announcements
7:15 to 8:30 pm: Presentation
8:30 to 9:00 pm: Conversation, follow up on job announcements
9:00 to 9:15 pm: Clear the room; move conversations to the sidewalk
---
Important notes:
Ride sharing. Do you need a ride to the meeting? Contact rides@stc-berkeley.org and we will try to match you with someone who is driving or help to arrange a ride from Rockridge BART.
Members of other chapters welcomed. If you belong to another STC chapter, you can attend our meetings for the regular price.
IABC members welcome. All members of the San Francisco Chapter of the IABC are welcome to register for Berkeley STC General Meetings at the member price.
Non-members can attend. You don't have to be a member to attend our meetings. See the link above for tickets.
Tell us if you're hiring or job-hunting. Attendees are encouraged to announce open positions or to announce that they are searching for work. Feel free to bring job listings, resumes, or business cards for distribution.